Keeping Your Family Secure and Connected
Home Security and Smart Home installation in Columbus and Medina, Ohio.
Best Home Security System Solutions in Columbus, OH and Medina, OH
Home Security Systems and Smart Home Solutions tailored for your needs.
For over 20 years, Britt Smart Security has been providing security solutions to homes and businesses in Columbus and Medina, OH. As technology has advanced, we've improved our services to provide home security systems and smart home solutions to adapt to your ever changing lifestyle. Britt Smart Security is dedicated to offering you security options that meet your specific needs, budget and offer your family peace of mind.
Protecting What Matters Most
Best in class home security technology from Britt Smart Security.
Your Safety is Our Top Priority
Your home is a place where you should feel safe, secure and comfortable. Our security experts will provide affordable home security solutions designed to meet your needs and budget.
Nothing is more important than the security of your family or business. Britt Smart Security partners with Vector Security and Alarm.com to deliver high-quality home security and home automation solutions all while providing award-winning monitoring services.
Security systems | Security cameras | Smart thermostats | Motion detectors | Smart lights | Smoke detectors | Smart door locks | Video doorbells
We'll connect all of your devices to the same network so you can control your home or office building from your smartphone. Schedule a custom home security or smart home installation today by calling (833) 247-2748.
"Excellent knowledge and service! Tony and the Britt Smart Security team were professional during the initial consultation, installation, and follow up. Throughout the experience, it was evident that genuine caring and safety are their top concerns and treating people the way they want to be treated is their priority. Highly recommended for both businesses or residential." Dr. Joseph G.L.


★★★★★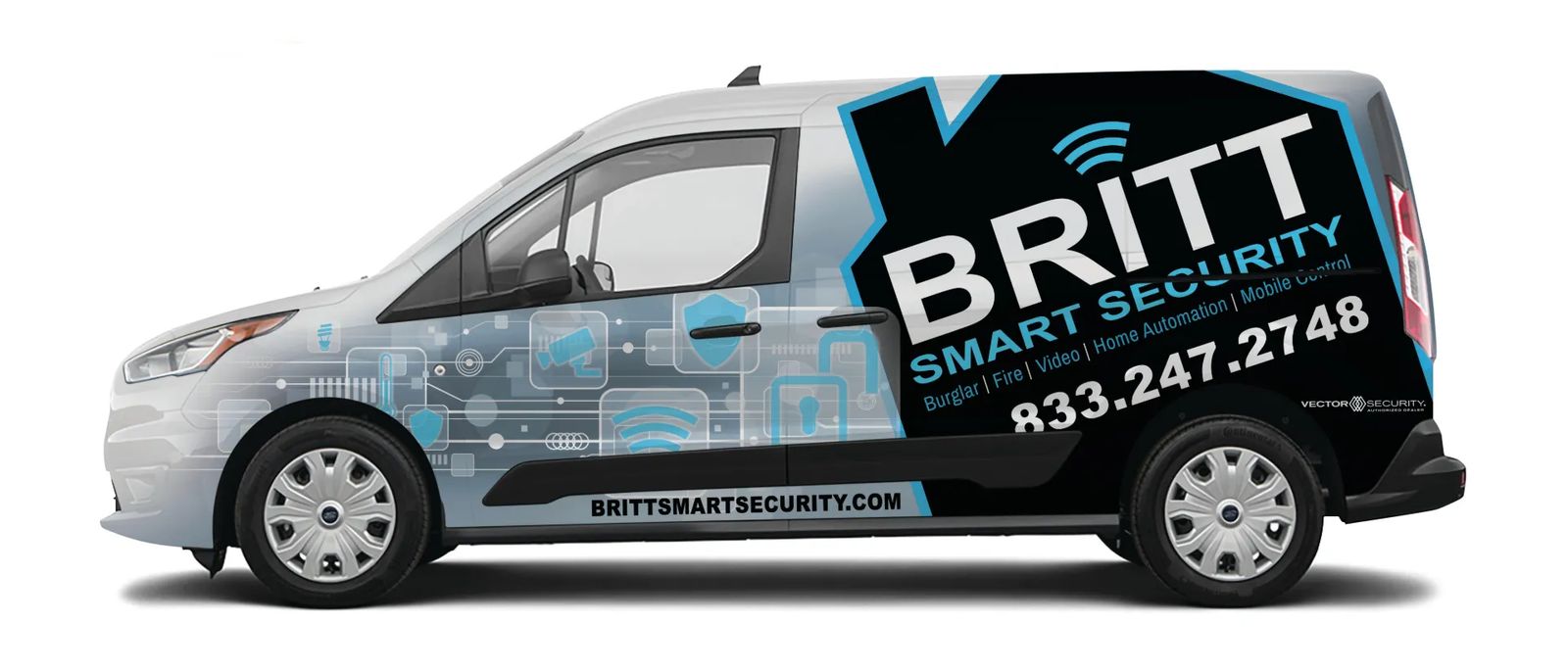 We're Located in Columbus, Ohio and Medina, Ohio
Contact us today to schedule a free consultation and we'll come to you.