Columbus Home Fire Protection
Every second counts in the event of a fire or life-threatening emergency. It is important that your home security system has the best fire and carbon monoxide alarms.
Our home security experts will not only make sure that there are no hazards to address but set up a complete fire safety system to keep your family and home protected. Fire home safety systems can immediately alert emergency personnel if there is a fire or emergency. Even if you aren't there, you can be covered.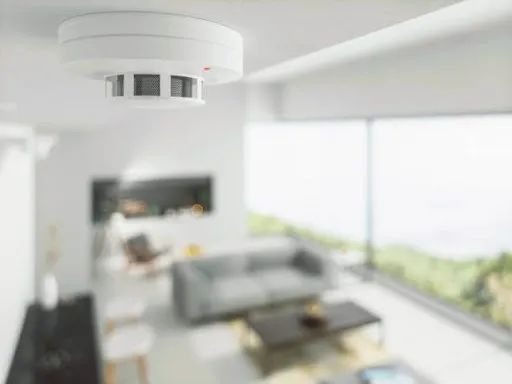 Our high-tech alarms that detect smoke and heat are safer than traditional smoke detectors.
Use a Carbon Monoxide Detector to Prevent CO Poisoning
A powerful CO alarm will help you sleep more comfortably. It warns you and your monitor station when it detects low levels of the silent, odorless gas.
Fire Monitoring Functions Even When There's No Power
The battery reserve for smoke detectors or other safety alarms can last through power outages to keep you safe. Our systems will ensure that you are completely protected even in an emergency.
Get Monitored Fire Alarms Today!
Call us to learn more about how your family can be protected by security monitoring and fire alarms. Our experts will help you choose the best security package for you and show you how monitoring can protect your family, even when you aren't there.
Have Your Home Safety Products Installed by Pros
Britt Smart Security can install your flood, fire, and safety systems as part of your home security program.