Take Control of Your Home's Temperature With A Smart Thermostat
Our smart thermostat setup will make your home more comfortable and efficient.
Smart thermostats give you more control over your energy costs. The brightly lit LCD and easy-to-use buttons allow you to control the temperature with pinpoint accuracy.
Control your unit from afar with your smart home app, and schedule temperature adjustments.
Program scenes to lower the thermostat when you go to bed at night or when your workday begins. You can adjust the temperature at any time using your mobile app.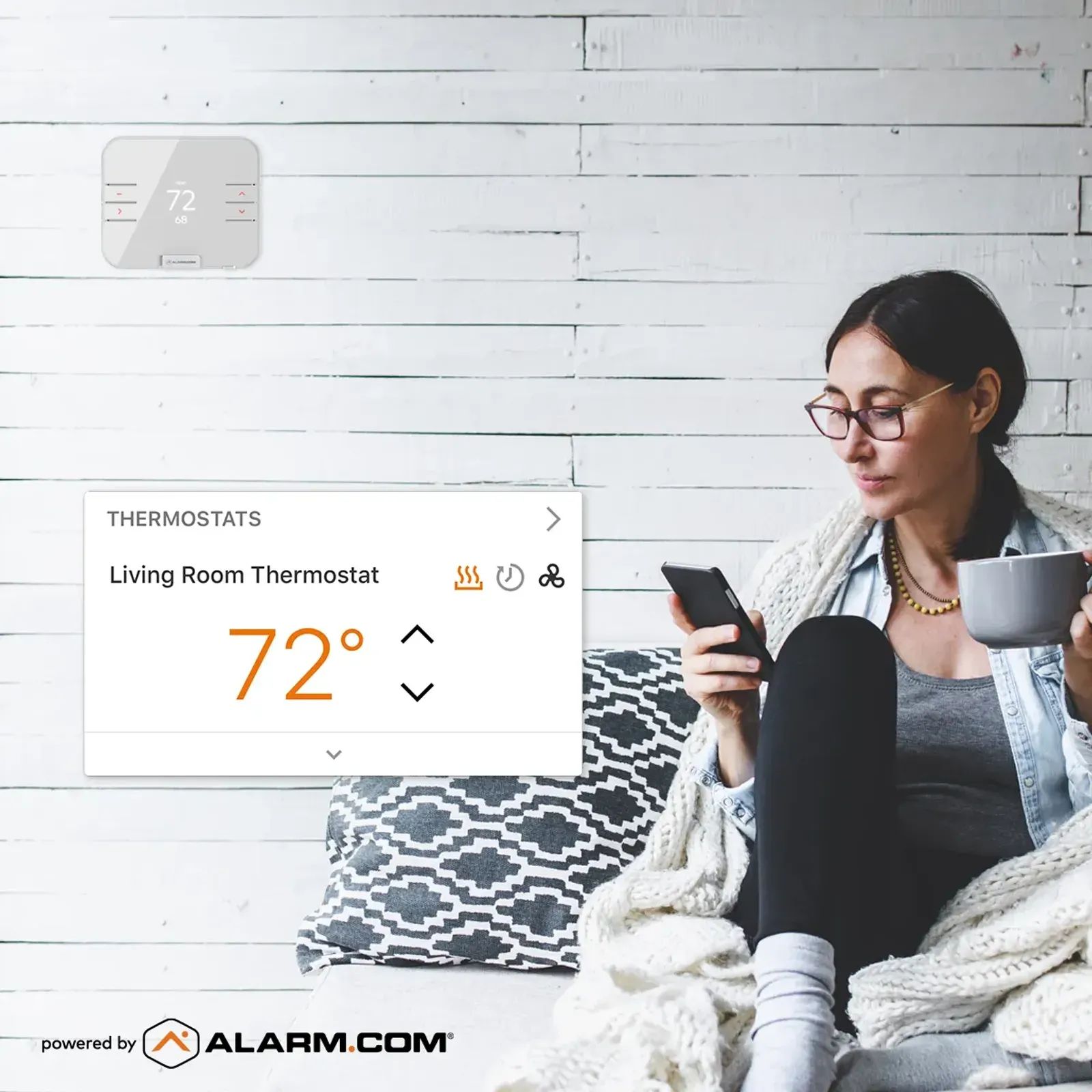 With smart home thermostats, you can:
Set the temperature to automatically raise or lower it based on a schedule.
Remotely control your smart thermostat from your smartphone.
Receive notifications to your smartphone when your home becomes too cold or too warm.
Compatible with all brands of heat pumps and HVAC systems.
Watch Your Energy Use Fall
Your heating and cooling systems account for almost half of your home's energy consumption. Your smart thermostat will give you more control over your energy consumption, which can translate into lower energy bills.
How does a smart thermostat save you money on your electricity bill?
Smart thermostats can help you save energy when you are away from home. They will automatically adjust the temperature settings to your family's schedule. Smart thermostats that are ENERGY STAR(r) will automatically go into low-power mode if they are inactive. This helps you save energy throughout your day.
Room sensors can be installed to pinpoint hot and cold areas in your home.
Increase your energy efficiency and lower your electric bill with a smart thermostat setup.
Expert Wifi Thermostat Installation With Britt Smart Security
This cost-effective upgrade will pay for itself. The thermostat offers energy-saving benefits without sacrificing comfort. Our team will install your smart device and help you program temperatures based on your needs.