Home Security Starts With Smart Door Locks
Never let your doors go unsecured again.
How many times have you woken to find that the front door was not locked? Have you ever left a key in your mailbox for contractors or guests traveling?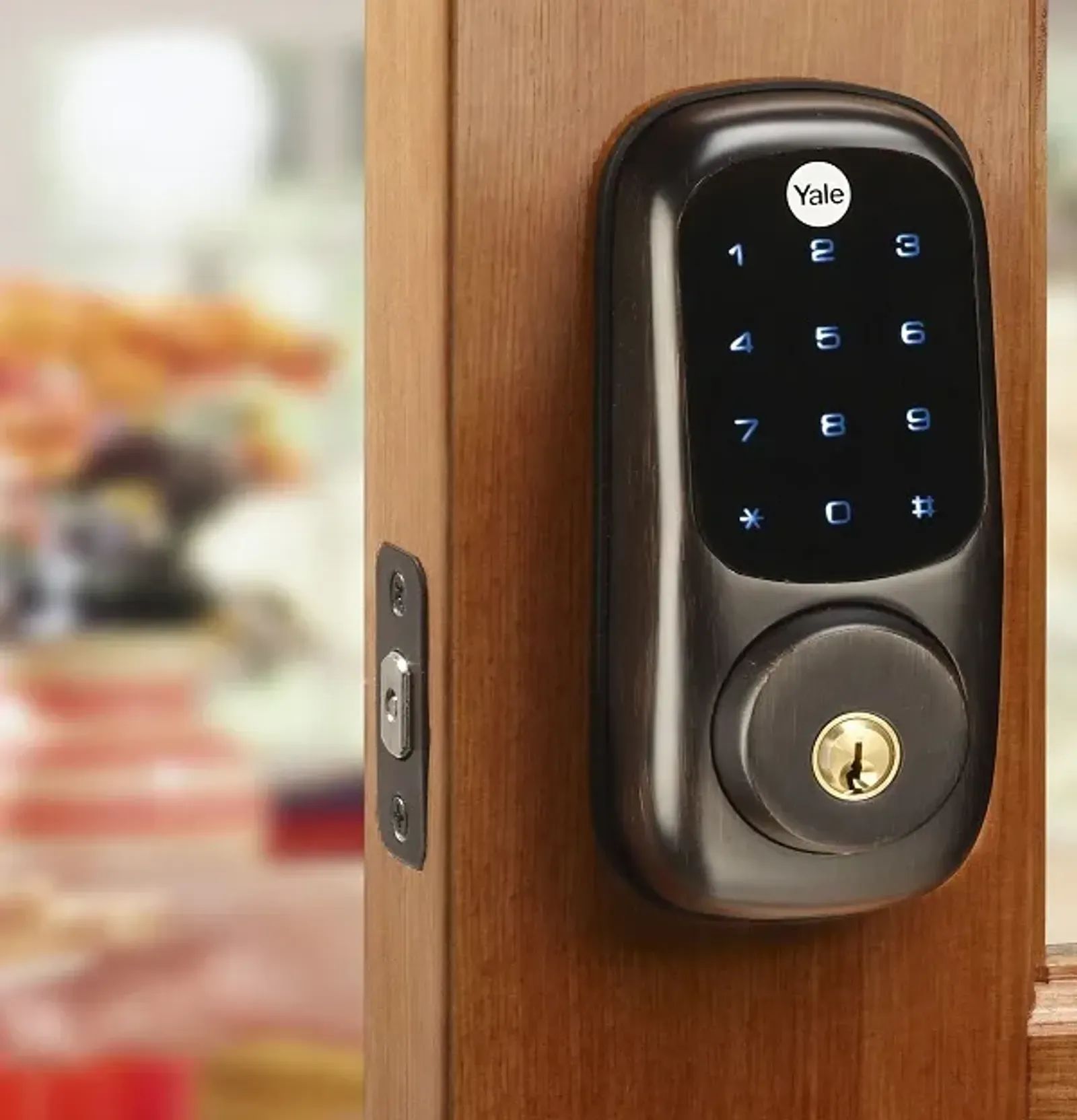 With smart door locks from Britt Smart Security, you can lock your door from your phone, and receive notifications when it's left unlocked.
Your smart door locks let you:
Remotely secure your doors
Make your doors automatically unlock when you pull into the driveway
Get a text message to your smartphone when you activate your smart locks
Create unique codes for different visitors
Make sure your locks are activated during an emergency
Lock And Unlock Your Doors From Your Phone
You don't want to be rushing and forget to lock the front door. You can check the status of your smart locks through an application on your mobile device. You can then simply hit a button to view the status of each lock. It is as easy as pressing a button to remotely unlock or lock a smart lock.
You can also program your doors to lock automatically after you close the door. Next, set your locks so that they unlock when you enter the driveway. You can keep your keys safe at home when your home is set up with smart locks.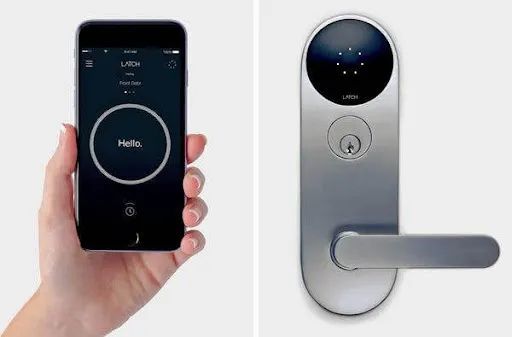 Get A Text When Someone Comes Home
Each family member should be given a unique pin to activate your smart locks. You will receive a notification when your locks activate. When a family member enters or leaves the house, you'll be notified. You can assign temporary passcodes to guests who are only occasional visitors.
Britt Smart Keyless Entry System Benefits
Programmable and easy to use - You can set the access code by yourself or program multiple codes simultaneously for different users. Are you looking to rent a vacation home? You can program electronic door locks to set access codes, end times, and dates.
Notifications - Many modern keypad door locks allow you to be notified via email or text message whenever a code is entered to the door. If you don't need that much notice the system will keep an online log which you can access online.
You can program your own code to change it whenever you want, which gives you a better level of security for your home or business. This system offers the same security level as a deadbolt lock and allows for the possibility of changing codes. There is no need to rekey locks every time an employee leaves.
You can easily customize keyless entry systems to meet your needs. You can use them indoors and out, and they come in a variety of styles and capabilities. Electronic door locks are a great way to increase the security of your business or home without having to add a few keys to your keyring.
Install Smart Door Locks in Your Home Security System Now!
Smart door locks are an essential part of your security system. Our experts at Britt Smart Security can help you select the right security package for you.