A Smart Garage for Home Security
Get more from your garage door opener. Add the convenience of opening and closing your garage door right from your smartphone. You can even receive text notifications if you forget to close the overhead door.
Total Control + Security
Receive updates or alerts when your garage door is opened or left open, and close it directly from your mobile device!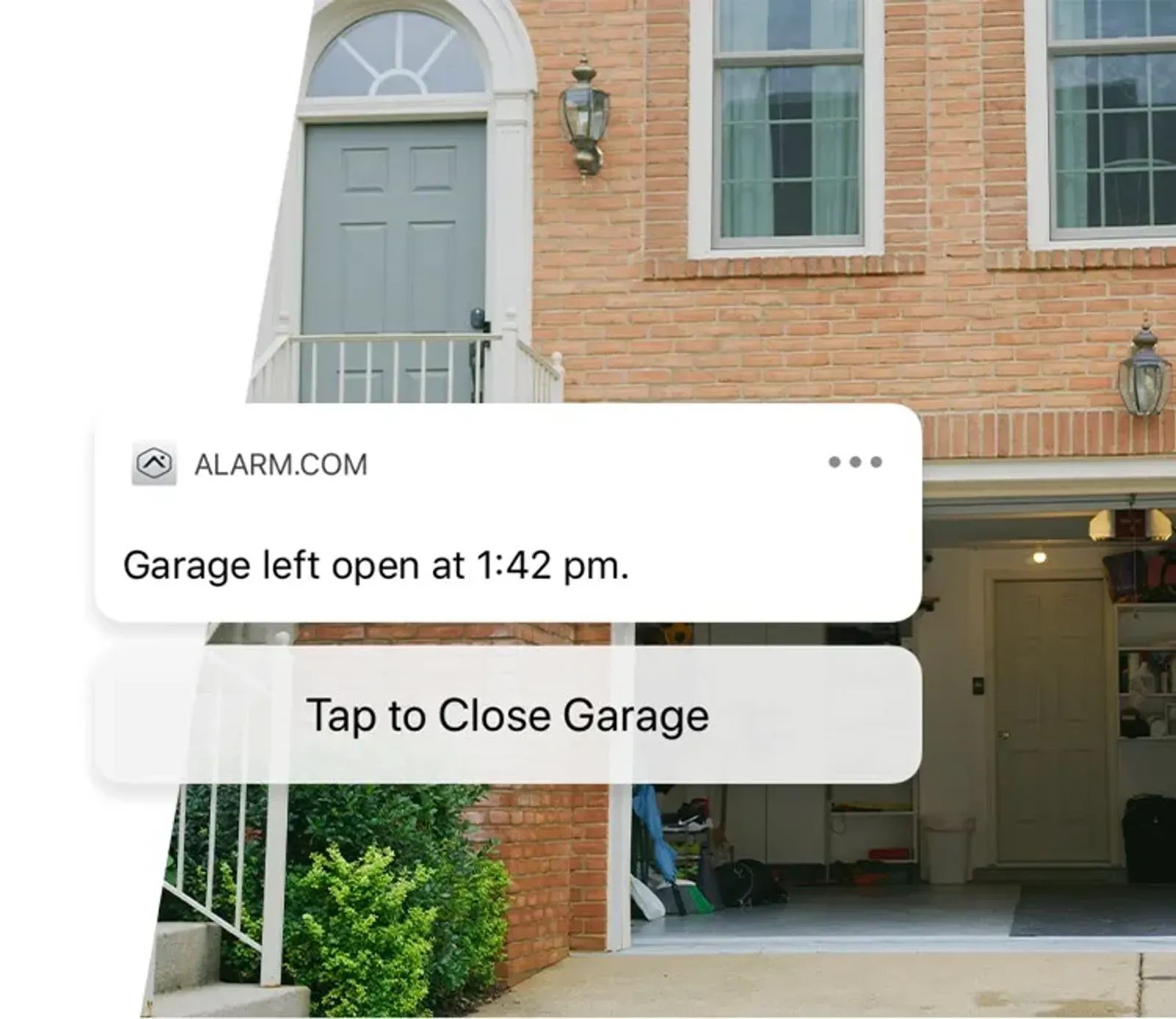 Easy Upgrade + Install
Our expert technicians do the hard work for you. We install your smart garage door technology and make sure that it works effectively with your phone or tablet.
We are here for issues that arise or when you decide to upgrade your equipment. There's no need for home improvement headaches.
#1 Garage Door Opener Operations
Smart home garage door openers are wifi enabled and can operate with an app on your mobile device. We even have garage door openers with battery backups so you can use your garage door even if the power is out. At Britt Smart Security, we make the best garage door openers available to you at affordable prices.
Smart Garage Benefits:
Share Access with Visitors
Improved Security
Never Forget to Close Your Garage Door
Open Your Garage Door from Anywhere
Set a Schedule
Keep Track of Things at Home
Protect Your Deliveries