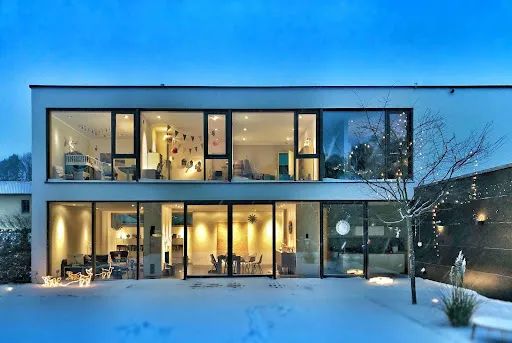 Luxury Home Automation
Did you know that luxury homes are adopting home automation services at an accelerated pace? It's no surprise that these properties are moving to automate their homes. After all, modern luxury properties must compete with the services and amenities offered by other properties in the same class.
From hotels to private residences, automated features enhance the lives of property owners or tenants while simultaneously cutting costs by increasing energy efficiency. With us, you will discover how luxury home automation can improve your lifestyle and save you money on utility bills.
Read on to find out what you should know about luxury home automation before purchasing a new home or renovating an existing one.
What is Home Automation?
Home automation is the automated controlling of your electronic devices remotely through software or a separate system that is connected to the internet or a Z-wave Hub. Home automation allows you to customize your living conditions based on your lifestyle and preferences to ensure maximum comfort and security.
In addition, home automation allows you to manage your energy consumption by controlling your home's heating, cooling, and electricity systems. Home automation can be broken down into three components: sensing, communication, and control.
Sensors are used to collect data, such as temperature and humidity levels. This data is then communicated to a central hub that connects to the internet. You can then control that data through an app on your phone or computer.
How does home automation work?
You'll begin by installing smart devices in various areas of your home, such as the garage, kitchen, and outdoor patio. These smart devices can be connected to a central hub—like the Qolsys IQ Hub, Amazon Echo, or Google Home.
From there, you can program a schedule for these smart devices that fits your lifestyle. If you want your exterior lights to turn on at the same time every day, you can program a smart light switch to turn on those lights automatically. You can also use these smart devices to unlock your front door with a smart keypad on your phone. Or use your voice to turn off lights in a room with a smart plug.
Automation
Home automation refers to the ability to control your home's climate and security systems. You can automate your lighting, air conditioning, and door locks.
You can also set up smart thermostats, like the Nest or Ecobee, to automate your home's heating system. Some homes come with hubs built-in. For others, you can install a hub like the Qolsys IQ Hub, Wink Hub or Amazon Echo to connect your various systems.
If you're working with a smaller provider, like Lutron, you can still automate your lighting but won't have access to additional features unless you connect them with a home automation provider.
Remote Control and Assessment
As a property owner, you can set up a schedule for your home's remote access. That way, you can monitor your property using your computer or smartphone. You can see who is coming and going, set up alerts, and check your home's energy usage.
Some providers specialize in remote access, like our partner Alarm.com. If you're renting out a room on your property, remote access can come in handy for monitoring guests. This feature allows you to check in on your guests' whereabouts. You can also make sure they're not causing any damage to your property.
The Benefits of Luxury Home Automation
Power-saving
One of the best ways to lower your utility bills is with a smart power outlet. These outlets allow you to schedule when electricity flows to your devices, like a coffee maker or microwave. You can also remotely turn these power outlets on and off.
Using a smart switch, like the Jasco smart switch, you can even track your devices' amount of energy. You can turn off certain devices remotely if you're away from your property. This feature is useful for various devices, including ceiling fans, air conditioners, and humidifiers.
Total Automation
If you're interested in total home automation, it's best to work with a more prominent smart home provider. These providers offer a suite of smart home devices and services. If you don't want to hire a contractor to install these devices, you can hire an installer certified by these providers. Most providers offer installation assistance, home energy evaluations, and customer service.
Convenience
As a homeowner, you shouldn't have to get up to answer the door. Luxury home automation allows you to unlock your front door with a smartphone app remotely. If you have a smart doorbell, like the Alarm.com doorbell you can even see who is visiting.
You can also unlock your door with your voice using a smart speaker, like Google Home or Amazon Echo. This may require speaking a pin number for security. If you're renting out a room on your property, you can set up a separate guest entrance by installing a smart door lock. This allows you to grant guests access via your smartphone while keeping your main entrance locked.
Security
You can also use luxury home automation to secure your property. Security cameras, like the Alarm.com HD camera, allow you to monitor activity around your home. You can also set up motion alerts so that you are notified if something enters a specific area. These cameras allow you to record footage, which can be helpful if you're ever robbed.
Qolsys offers security systems that can be controlled remotely and linked with security cameras. They can also be programmed to arm and disarm at specific times. These systems can be installed by a professional like Britt Smart Security.
Luxury Home Automation Trends for High-End Living
Automated Door Locks
Homeowners can access a wide range of automated door locks. These devices are often controlled by a smartphone app so that you can unlock doors remotely. Additionally, some automated locks offer keyless entry, so you don't need to carry a key when you come home. Keyless lock systems also allow you to program access to guests.
So, if you have a repairman come to your house while you're away, you can grant them access with a simple app. And you can revoke that access whenever you want. Automatic door locks are a great security feature for families with young children.
You don't have to worry about your kids getting out of the house when you have automated locks. You can set a pin code for the front door, so your kids can't access it.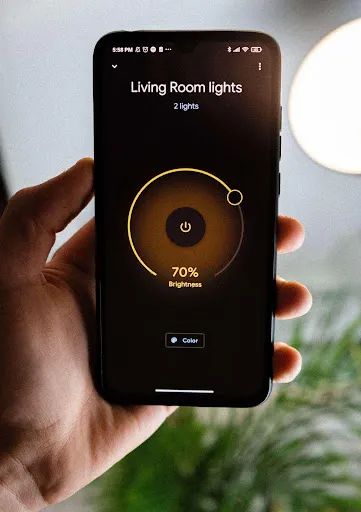 Smart Lighting Systems
Smart lighting systems are another common luxury feature in high-end homes. Luxury lighting systems often feature smart bulbs and can be controlled by a smartphone app. This allows homeowners to adjust lighting design, brightness, and color from anywhere at any time.
Smart lighting systems are great for parties, weddings, and other events in your home. Therefore, they are a luxury feature that you will only find in high-end real estate. Smart lights are also energy-efficient to cut down on utility bills.
Luxury lighting systems often use LED bulbs, some of the most energy-efficient bulbs on the market. Furthermore, many luxury lighting systems also include other smart home devices like cameras or sensors that can provide added benefits.
For example, you might be able to set your lights to turn on when you come home after dark.
HVAC Systems
HVAC systems are a popular luxury feature in high-end homes. Luxury HVAC systems often feature smartphone apps and remote controls. This allows homeowners to adjust the temperature and airflow of their HVAC system from anywhere at any time.
HVAC systems are especially beneficial for homeowners who work from home or travel frequently. You can adjust your HVAC system to keep your home comfortable. Plus, you can monitor your energy consumption with an HVAC system.
Some luxury HVAC systems also feature smart sensors to detect problems, such as low filter levels. This can prevent minor problems from turning into major issues.
People also ask
What is the best brand for home automation?
Britt Smart Security's Luxury Home Automation is the best brand for home automation because we offer a wide range of products that can be customized to fit any home, no matter its size or style.
Our company's products are also some of the most technologically advanced on the market, making them perfect for those who want to have the latest and greatest in home security and automation.
Finally, our customer service is top-notch, meaning that you can always count on someone being available to help you if you have any questions or concerns about your system.
What is the most popular home automation system?
Britt Smart Security's Luxury Home Automation is the most popular home automation system because it is reliable, efficient, and easy to use.
Our products are also affordable, so you can get all the features you want without breaking the bank. Plus, our customer service team is always available to help if you need any assistance.
Which home automation app is best?
Britt Smart Security's Home Automation app is the best because it is packed with features that make controlling your system easy and convenient.
You can also customize the app to fit your specific needs, so you always have access to the information and controls you need.
Finally, our app is available for both iOS and Android devices, so you can use it no matter what kind of phone you have.
How much is a savant system?
Home automation systems range in price so that you can find a system for any budget. Luxury systems can cost a few thousand dollars, but you may also be able to find systems for as little as $100. The type of system you choose will impact how much it costs.
For example, an app-based system will typically cost less than a system that includes a hub and sensors. Keep in mind that you may need to hire an electrician to install some systems in your home. This can increase the total cost of your system.
Final Thoughts
Although the upfront cost of installing smart home devices may be expensive, most providers offer financing options. If you aren't ready to invest in luxury home automation, you can still take advantage of its benefits.
Many affordable home automation solutions are easier to install than you might think. Consider luxury home automation if you're ready to take your living experience to the next level.